E-Safety
At Cherry Tree, we are a SMART school. Our approach to e-safety is informed by many different resources but our Computing scheme that we follow on Purple Mash offers a simple acronym to help us remember how we must approach keeping ourselves safe online. In our computing sessions and when using devices at school, we make sure to recap these e-safety principles.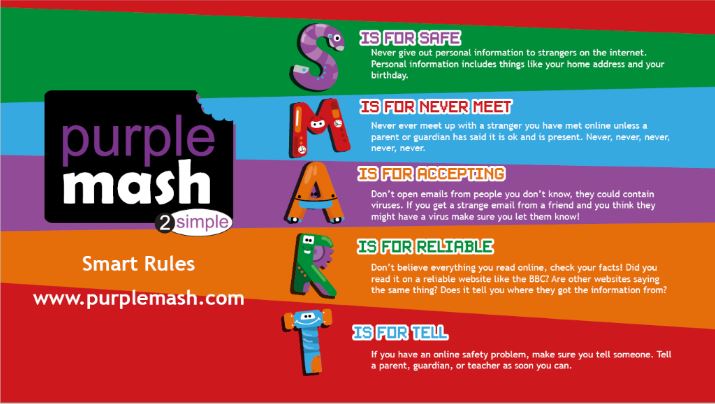 Parent Workshop:
We will be holding a parent Workshop regarding Keeping Your Child Safe Online on Thursday, 11 February 2021 at 10am via Zoom. Please contact the School Office for the Zoom details.
Follow the links for more pages providing useful guides and information.