Pastoral Support
The Pastoral Support Team works with children in school to help them access all aspect of school life. We can offer a range of individual or group therapeutic interventions which aim to improve the Mental Health and Wellbeing of our children. Please see the attached leaflet for more information on what we provide.
We are embedding the Six Principles of Nurture across the school to develop a nurturing culture that promotes healthy outcomes for children by focusing on emotional needs and development as well as academic learning.
Our six principles of nurture are:
1. We all learn in our own way and in our own time
2. We feel safe at Cherry Tree School
3. We care for our own and other's wellbeing
4. We use the Zones of Regulation to talk about how we feel
5. Our behaviour shows you how we are feeling
6. Things will change and that is okay.
Our Pastoral Support Team is lead by Jennie Ranyard.
About Jennie:
I have worked in education since 2009, originally in an admin role, but I was so inspired by the people I worked with that I enrolled at The Open University to study for a degree with the aim of going into teaching. To compliment my studies I applied for a job as a Teaching Assistant in a Primary School and from there I realised that I wanted to work with children who needed that little bit of extra nurturing support, so I pursued my career in working with children with Social, Emotional and Mental Health needs. I am trained in various therapeutic interventions such as Drawing & Talking, Sand Stories, Narrative Beading and I have a Foundation in Art Therapies and Well-being. I am also a qualified Youth Mental Health First Aid Instructor and I have worked on Well-being Projects for the NHS. I am keen to ensure that our children have memorable, positive and pro social experiences at school and within three months of starting at Cherry Tree, I organised a whole school well-being day and arranged Smoothie bikes so that children could learn about health and well-being in a fun way whilst also being a 'wow' moment at school. Future plans include a trip to Parliament for our School Council and a whole school Colour Run!
If you have any concerns regarding your child's social, emotional, mental health or behaviour please contact Ms Ranyard via the School Office or email jranyard@cherrytree.herts.sch.uk.
You can follow the Pastoral Support Team on Twitter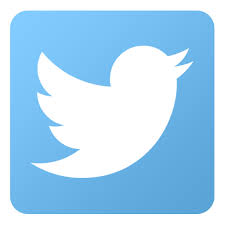 @nurtureCTS