Dog Mentor Gold Award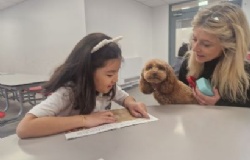 We are proud to announce that following the successful induction of wonderful Dog Mentor, Bonnie, we at Cherry Tree Primary School have achieved our GOLD Award from The Dog Mentor UK.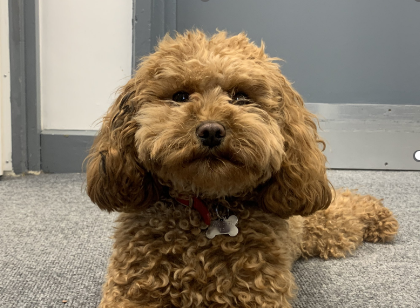 In order to achieve this, Bonnie has had to show that she has had a positive impact on our school community in the time that she has been with us. Bonnie has been working with children to help them regulate when they are feeling unsure, she has helped children to overcome fears and has been a friendly (and cuddly!) face to help with learning and overall engagement. Our children have taught her tricks whilst understanding the importance of ensuring a calm space for both them and Bonnie. Many of our children have then been able to apply these strategies to help them with their emotional needs in other areas of their life. Headteacher and Bonnie's owner Cheska Tyler has said 'Bonnie has brought our whole school community such joy. Children, staff and parents love to see Bonnie around the school site, and it's been such a pleasure to see the progress made with individual children working with her. She has genuinely changed lives.'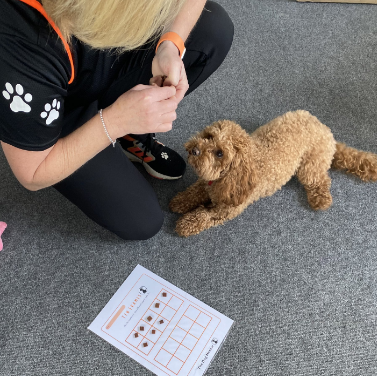 The Dog Mentor Programme has built upon the benefits of the human-animal bond by providing children positive experiences with dogs that can help them educationally, developmentally, emotionally and socially. Over the past 8 years, implementation of The Dog Mentor Programme in Primary and Secondary schools across the UK has proven to have significant impact on many children's lives. These positive impacts follow the premise that improving communication within schools will improve behaviour. The course has a silver award completed by the school-based adult on the initial training day, and the bronze award is awarded to the dog following a successful assessment. The gold award is completed once The Dog Mentor has settled into school life and is showing their impact on the school and the children he/she is working with.