INSPIRATION: Headteacher takes on marathon to raise money for school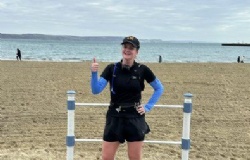 Location publication 'my local NEWS' has written an article featuring Miss Tyler's upcoming London marathon.
At the time of writing, Cheska had raised 50 per cent of her £3,000 target, but we are happy to report that due to community support, the total has risen to £1,857 - 61% of the target amount.
She said: "This year, our budgets have been crippled by additional staffing costs and energy bills. I'm hoping to use it to give the children an experience they haven't had before, like taking them to the seaside as some children have never been."
You can read the full article here and donate to Cheska's fundraiser, at this link.